(10 intermediate revisions by the same user not shown)
Line 35:
Line 35:
 
 
 

==A==

 

==A==

 
+

*Grace Aaron - [https://www.youtube.com/watch?v=XaqS7Uz9JcU&t=11m44s son disconnected]

⚫
 
 
+

*Ken Aaron - [http://www.vimeo.com/944461 son disconnected]

 
+

*Paul Adams - [http://www.fzglobal.org/disconnection.htm friends disconnected]

 
+

*Roland Aldridge - [http://www.fzglobal.org/disconnection.htm mother Pat Duffy and friend Madelyn Mara disconnected]

 
⚫
 

*James Anderson - [http://www.forum.exscn.net/showthread.php?14851-Fiona-is-loved daughter disconnected]

 

*James Anderson - [http://www.forum.exscn.net/showthread.php?14851-Fiona-is-loved daughter disconnected]

 

*Jordan Anderson - [http://www.forum.exscn.net/showthread.php?14851-Fiona-is-loved sister disconnected]

 

*Jordan Anderson - [http://www.forum.exscn.net/showthread.php?14851-Fiona-is-loved sister disconnected]

Line 51:
Line 55:
 

*[http://www.breakingfromscientology.com/scientologys-practice-of-disconnection/#comment-307 Christine Baranay]

 

*[http://www.breakingfromscientology.com/scientologys-practice-of-disconnection/#comment-307 Christine Baranay]

 

*Jason Barclay - [http://www.mikerindersblog.org/jason-barclay-tells-it-like-it-is/ he told his mom Christine he would have to disconnect under certain circumstances]

 

*Jason Barclay - [http://www.mikerindersblog.org/jason-barclay-tells-it-like-it-is/ he told his mom Christine he would have to disconnect under certain circumstances]

 
+

*Allen Barton - [http://tonyortega.org/2013/02/26/scientologys-disconnection-policy-music-lovers-this-one-will-break-your-heart/#post-4201 his piano instructor Mario Feninger disconnected]

 
+

*Heidrun Beer - [http://www.fzglobal.org/disconnection.htm business client and associates disconnected]

 

*Jason Beghe - [https://en.wikipedia.org/wiki/Jason_Beghe his 4 year old son got kicked out of school]

 

*Jason Beghe - [https://en.wikipedia.org/wiki/Jason_Beghe his 4 year old son got kicked out of school]

 

*Kent Bengtsson - [https://backincomm.wordpress.com/2014/11/24/kent-bengtsson-declared-for-applying-scientology/ friend disconnected]

 

*Kent Bengtsson - [https://backincomm.wordpress.com/2014/11/24/kent-bengtsson-declared-for-applying-scientology/ friend disconnected]

Line 60:
Line 66:
 

*Derek Bloch - [http://www.villagevoice.com/news/scientology-disconnection-and-homophobia-derek-blochs-story-6661519 parents disconnected]

 

*Derek Bloch - [http://www.villagevoice.com/news/scientology-disconnection-and-homophobia-derek-blochs-story-6661519 parents disconnected]

 

*Maureen Bolstad - [http://infinitecomplacency.blogspot.com/2010/08/6-disconnection.html was forced to disconnect from her mother and sister]

 

*Maureen Bolstad - [http://infinitecomplacency.blogspot.com/2010/08/6-disconnection.html was forced to disconnect from her mother and sister]

 
+

*Lino Bombonato - [http://web.archive.org/web/20120616094040/http://www.anti-scientologie.ch/testimony-hawkins-bombonatos.htm#German the CoS tried to force him to disconnect from his family]

 
+

*Al Bornstein - [http://www.villagevoice.com/news/kate-bornsteins-amazing-voyage-6434753 daughter disconnected]

 

*Mary Ann Bosnos - [https://androvillans.wordpress.com/2011/08/04/ex-scientologist-story-254-mary-ann-bosnos-demands-refund/ avoided a disconnection from her husband]

 

*Mary Ann Bosnos - [https://androvillans.wordpress.com/2011/08/04/ex-scientologist-story-254-mary-ann-bosnos-demands-refund/ avoided a disconnection from her husband]

−

*Patricia Braine - in her videos she talks about disconnection and being disconnected from

+

*Patricia Braine - disconnected

 

*Caroline Brown - [http://www.sptimes.com/2006/06/25/Tampabay/The_unperson.shtml daughter disconnected]

 

*Caroline Brown - [http://www.sptimes.com/2006/06/25/Tampabay/The_unperson.shtml daughter disconnected]

 

*Tonja Burden - [http://www.scientology-lies.com/people/tonja-burden.html was told to disconnect from her parents]

 

*Tonja Burden - [http://www.scientology-lies.com/people/tonja-burden.html was told to disconnect from her parents]

Line 97:
Line 105:
 

*Mimi Faust - [http://www.villagevoice.com/news/mi...o-work-for-them-and-i-refused-updated-6680117 mother probably disconnected]

 

*Mimi Faust - [http://www.villagevoice.com/news/mi...o-work-for-them-and-i-refused-updated-6680117 mother probably disconnected]

 

*Ziba Feulner - [https://markrathbun.wordpress.com/2011/07/01/ziba-feulner-independent-ot-viii/#comment-132929 teenage son disconnected]

 

*Ziba Feulner - [https://markrathbun.wordpress.com/2011/07/01/ziba-feulner-independent-ot-viii/#comment-132929 teenage son disconnected]

−

*Mark Fisher - [https://www.facebook.com/SurvivingScientology/posts/489188724584025 disconnected from his brother and father]

+

*Mark Fisher - [https://www.facebook.com/ disconnected from his brother and father]

 

*Vickki Ford - [http://www.xenutv.com/interviews/cook/ disconnected from her son]

 

*Vickki Ford - [http://www.xenutv.com/interviews/cook/ disconnected from her son]

 
+

*Erin Francies - [https://whyweprotest.net/threads/tonight-the-church-contacted-me.53294/#post1132043 father and step-mother disconnected]

 

*Marsha Friedman - [https://markrathbun.wordpress.com/tag/marsha-friedman/ Facebook disconnections because of CoS]

 

*Marsha Friedman - [https://markrathbun.wordpress.com/tag/marsha-friedman/ Facebook disconnections because of CoS]

 

*Steve Friedman - [https://markrathbun.wordpress.com/tag/marsha-friedman/ Facebook disconnections because of CoS]

 

*Steve Friedman - [https://markrathbun.wordpress.com/tag/marsha-friedman/ Facebook disconnections because of CoS]

Line 109:
Line 118:
 

*Ron Glazier - [https://androvillans.wordpress.com/2011/05/19/ex-scientologist-story-143-disconnection-and-fair-game-policy/ daughter disconnected]

 

*Ron Glazier - [https://androvillans.wordpress.com/2011/05/19/ex-scientologist-story-143-disconnection-and-fair-game-policy/ daughter disconnected]

 

*Petra Goepfert - [http://www.fzglobal.org/disconnection.htm brother Harald and sister-in-law Kristen disconnected]

 

*Petra Goepfert - [http://www.fzglobal.org/disconnection.htm brother Harald and sister-in-law Kristen disconnected]

 
+

*Sara Goldberg - [http://www.tampabay.com/news/scientology/scientology-clergy-force-a-mother-to-choose-son-or-daughter/2170325 daughter disconnected because she refused to disconnect from her declared son]

 

*Rebecca Goldstein - [https://androvillans.wordpress.com/2011/10/07/ex-scientologist-story-335-mustard-and-the-rpf-for-quentin-hubbard/ brother and sister disconnected]

 

*Rebecca Goldstein - [https://androvillans.wordpress.com/2011/10/07/ex-scientologist-story-335-mustard-and-the-rpf-for-quentin-hubbard/ brother and sister disconnected]

 

*Roger Gonnet - [http://infinitecomplacency.blogspot.com/2009/08/apostate-gonnet-ii.html testified in court about the threat of disconnection]

 

*Roger Gonnet - [http://infinitecomplacency.blogspot.com/2009/08/apostate-gonnet-ii.html testified in court about the threat of disconnection]

Line 134:
Line 144:
 

*Lynne Hoverson - [https://markrathbun.wordpress.com/2011/02/23/lynne-hoverson-and-bert-schippers-speak-out-in-seattle/ was forced to disconnect from her non-scientologist daughter, son was SP-declared so she also couldn't speak to him. Also CoS tried to force them to disconnect from Tony DePhillips and his wife]

 

*Lynne Hoverson - [https://markrathbun.wordpress.com/2011/02/23/lynne-hoverson-and-bert-schippers-speak-out-in-seattle/ was forced to disconnect from her non-scientologist daughter, son was SP-declared so she also couldn't speak to him. Also CoS tried to force them to disconnect from Tony DePhillips and his wife]

 

*Martin Hunt - [https://androvillans.wordpress.com/2011/05/19/ex-scientologist-story-147-ots-sick-feeble-dying-of-cancer-wore-thick-glasses/ was ordered to disconnect from family]

 

*Martin Hunt - [https://androvillans.wordpress.com/2011/05/19/ex-scientologist-story-147-ots-sick-feeble-dying-of-cancer-wore-thick-glasses/ was ordered to disconnect from family]

 
+

*Robert Hunter - [https://whyweprotest.net/goto/post?id=2519987#post-2519987 was told by the CoS to disconnect from a friend]

 
 
 

==I==

 

==I==

Line 144:
Line 155:
 
 
 

==K==

 

==K==

 
+

*Mary McCarran Kahn - [http://www.mikerindersblog.org/the-king-of-ad-hominem/#comment-36855 son disconnected]

 

*Sherry Katz - [https://leavingscientology.wordpress.com/2009/10/28/scientologists-fail-to-get-the-memo-about-disconnection/ CoS FB police tells her friends to disconnect]

 

*Sherry Katz - [https://leavingscientology.wordpress.com/2009/10/28/scientologists-fail-to-get-the-memo-about-disconnection/ CoS FB police tells her friends to disconnect]

 

*Joe Keldani - [https://androvillans.wordpress.com/2011/05/19/ex-scientologist-story-144-disconnection-betrayal/ wife divorced and disconnected, and kids disconnected from him]

 

*Joe Keldani - [https://androvillans.wordpress.com/2011/05/19/ex-scientologist-story-144-disconnection-betrayal/ wife divorced and disconnected, and kids disconnected from him]

 

*Stephanie-Lynn Keldani - [http://www.xenu-directory.net/mirrors/www.whyaretheydead.net/krasel/Joe_Keldani.html Was ordered to disconnect from him]

 

*Stephanie-Lynn Keldani - [http://www.xenu-directory.net/mirrors/www.whyaretheydead.net/krasel/Joe_Keldani.html Was ordered to disconnect from him]

 

*Wolfgang Keller - [https://thedragonpapers.wordpress.com/2012/09/12/my-questions-to-the-rtc/ was ordered to disconnect from Debbie Cook]

 

*Wolfgang Keller - [https://thedragonpapers.wordpress.com/2012/09/12/my-questions-to-the-rtc/ was ordered to disconnect from Debbie Cook]

 
+

*Adrian Kelsey - [http://forum.exscn.net/showpost.php?p=421632 daughter disconnected]

 

*Sue Kranz - [http://whyileftscientology.blogspot.nl/2016/01/disconnection.html was being "handled" on what seemed a daily basis to disconnect from her husband]

 

*Sue Kranz - [http://whyileftscientology.blogspot.nl/2016/01/disconnection.html was being "handled" on what seemed a daily basis to disconnect from her husband]

 

*Patricia Krenik - [https://androvillans.wordpress.com/2011/10/13/ex-scientologist-story-339-1950s-member-then-doubts-and-disconnection/ daughter disconnected]

 

*Patricia Krenik - [https://androvillans.wordpress.com/2011/10/13/ex-scientologist-story-339-1950s-member-then-doubts-and-disconnection/ daughter disconnected]

Line 159:
Line 172:
 

*Ian Douglas Lee - [http://www.mikerindersblog.org/me-and-my-big-mouth-food-for-thought-chapter-2/ friends disconnected]

 

*Ian Douglas Lee - [http://www.mikerindersblog.org/me-and-my-big-mouth-food-for-thought-chapter-2/ friends disconnected]

 

*Angela Lemay - [https://markrathbun.wordpress.com/2012/04/02/opinion-leader-cyber-lynching-by-scientology-inc/ friends list decreased by 300]

 

*Angela Lemay - [https://markrathbun.wordpress.com/2012/04/02/opinion-leader-cyber-lynching-by-scientology-inc/ friends list decreased by 300]

 
+

*Susan Lentsch - [https://www.youtube.com/watch?v=7leBAY8xdmI daughter disconnected]

 

*Phillip Levin - [http://www.forum.exscn.net/showthread.php?38105-This-is-what-disconnection-looks-like-on-Facebook friends list decreased by 100]

 

*Phillip Levin - [http://www.forum.exscn.net/showthread.php?38105-This-is-what-disconnection-looks-like-on-Facebook friends list decreased by 100]

 

*Gene Lindsay - [https://backincomm.wordpress.com/2014/02/07/our-staff-story-gene-and-leeann-lindsay/ friends disconnected]

 

*Gene Lindsay - [https://backincomm.wordpress.com/2014/02/07/our-staff-story-gene-and-leeann-lindsay/ friends disconnected]

 

*LeeAnn Lindsay - [https://backincomm.wordpress.com/2014/02/07/our-staff-story-gene-and-leeann-lindsay/ friends disconnected]

 

*LeeAnn Lindsay - [https://backincomm.wordpress.com/2014/02/07/our-staff-story-gene-and-leeann-lindsay/ friends disconnected]

 

*Meshell Little - [https://littledoubt.wordpress.com/ son Jeremy Powers disconnected]

 

*Meshell Little - [https://littledoubt.wordpress.com/ son Jeremy Powers disconnected]

−

*Richard Lloyd-Roberts - was forced to write disconnection letters to his wife's declared father and stepmother, and when Richard was declared his Scientologist friends were told to disconnect from him]

+

*Richard Lloyd-Roberts - was forced to write disconnection letters to his wife's declared father and stepmother, and when Richard was declared his Scientologist friends were told to disconnect from him]

 

*Carmen Llywelyn - [https://en.wikipedia.org/wiki/Fair_Game_(Scientology) friends and manager disconnected]

 

*Carmen Llywelyn - [https://en.wikipedia.org/wiki/Fair_Game_(Scientology) friends and manager disconnected]

 

*Paulien Lombard - [http://www.ocweekly.com/news/paulien-lombard-was-a-spyentologist-6421248 all her friends disconnected]

 

*Paulien Lombard - [http://www.ocweekly.com/news/paulien-lombard-was-a-spyentologist-6421248 all her friends disconnected]

Line 176:
Line 190:
 

*Teresa Marks - [https://backincomm.wordpress.com/2014/03/30/run-forest-run/ godmother disconnected]

 

*Teresa Marks - [https://backincomm.wordpress.com/2014/03/30/run-forest-run/ godmother disconnected]

 

*Greg Marlowe - [http://www.xenu-directory.net/mirrors/www.whyaretheydead.net/misc/Factnet/MANYAFFS.TXT was told repeatedly to handle or disconnect his father]

 

*Greg Marlowe - [http://www.xenu-directory.net/mirrors/www.whyaretheydead.net/misc/Factnet/MANYAFFS.TXT was told repeatedly to handle or disconnect his father]

 
+

*Tom McCafferty - [https://whyweprotest.net/goto/post?id=2354680#post-2354680 refused to disconnect from Marc Headley]

 

*Linda McCarthy - [https://markrathbun.wordpress.com/2010/05/12/linda-mccarthy-declaration-of-independence/ son disconnected]

 

*Linda McCarthy - [https://markrathbun.wordpress.com/2010/05/12/linda-mccarthy-declaration-of-independence/ son disconnected]

 

*James McGuigan - [https://www.youtube.com/watch?v=88CcOSUTew8 has been disconnected from his father and sister for several years]

 

*James McGuigan - [https://www.youtube.com/watch?v=88CcOSUTew8 has been disconnected from his father and sister for several years]

Line 181:
Line 196:
 

*Jenna Miscavige - [https://web.archive.org/web/20090121193830im_/http://afp.google.com/article/ALeqM5heELOXbk_8qWowwJGtd3RrEXdqgQ letters from her disconnected parents were intercepted and she couldn't answer the phone]

 

*Jenna Miscavige - [https://web.archive.org/web/20090121193830im_/http://afp.google.com/article/ALeqM5heELOXbk_8qWowwJGtd3RrEXdqgQ letters from her disconnected parents were intercepted and she couldn't answer the phone]

 

*Ron Miscavige Sr - [https://web.archive.org/web/20160506224034/https://62.212.89.167/d/silv2n3mtz2fvxijz32zvbcvbbdnmpol2ufpjdwse47webt7zyrgrqwz/Ron_Miscavige_interview.mp4 daughters and grandchildren disconnected, not telling him how many great grandchildren he has]

 

*Ron Miscavige Sr - [https://web.archive.org/web/20160506224034/https://62.212.89.167/d/silv2n3mtz2fvxijz32zvbcvbbdnmpol2ufpjdwse47webt7zyrgrqwz/Ron_Miscavige_interview.mp4 daughters and grandchildren disconnected, not telling him how many great grandchildren he has]

 
+

*Gary Morehead - [http://www.tampabay.com/specials/2009/reports/project/morehead.shtml mother and friends disconnected]

 

*Jana Moreillon - [http://www.holysmoke.org/cos/caroline-heads-up.html daughter disconnected]

 

*Jana Moreillon - [http://www.holysmoke.org/cos/caroline-heads-up.html daughter disconnected]

 

*Wendy Munro - [https://backincomm.wordpress.com/whos-declared/#comment-4586 friends disconnected]

 

*Wendy Munro - [https://backincomm.wordpress.com/whos-declared/#comment-4586 friends disconnected]
---
Revision as of 13:07, 25 May 2016
The following is a list of people that either have suffered under the policy of disconnection imposed by the Church of Scientology (CoS) or have witnessed such suffering. The names listed include both former members and non-members affected.
The names are listed alphabetically by last name.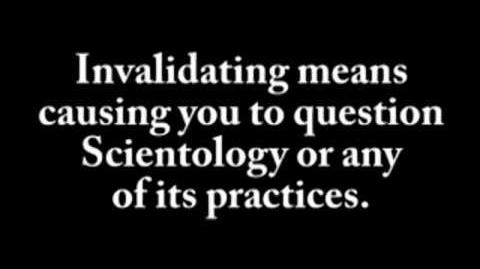 To refute claims by the CoS that disconnection is a personal choice for the parishioner, a link is provided for each name to declarations, affidavits, testimonies, etc. that disconnection is in fact coerced or even forced upon members.
A
B
C
D
E
F
G
H
I
J
K
L
M
N
O
P
Q
R
S
T
U
V
W
Y
Z